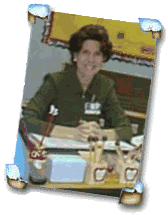 y name is Tracy Livingston and this is my fourth year in education and my second year teaching sixth grade at Esperanza Elementary. I began my teaching career teaching first and second grade in the private sector in California. We moved to Arizona and I attained my Masters of Education from Arizona State University specializing in English as a Second Language. I spent one year in a self-contained ESL classroom before having the privilege to teach at Esperanza. As for my continuing education I am planning to attain my administrative certification and parlay those hours towards my doctorate.

s a Deer Valley teacher my objectives are derived from the curriculum set by the Deer Valley School District. As such in mathematics my students are exposed to the continuation of refining their basic skills for speed and accuracy. They are also being prepared for the rigors of the Junior High curriculum as they delve into fractions, geometry, and basic algebra. As a class we will also take our skills and use them in the real life situations of creating home designs and a simulation of the stock market late in the year.

n language arts my students were involved in the process of writing and reading all forms of poetry. The students write many poems and create their own books and become "authors." The students will continue the writing process throughout the year producing stories, fables and myths. As a class we also spend a great deal of time on grammar and reading for concrete and inferential understanding.

ocial Studies has been a special area for my classroom this year. Not only are we studying the ancient civilizations we are preparing for a school wide event...."Cultural Olympics". This event, in which I am heading, is a lesson in teaching cultural diversity and tolerance among our many cultures. Our classroom has been busy studying both the cultures of Afghanistan and Burma.

n Science we will focus our studies on creating and exploring the scientific process. We plan as a sixth grade not only to help run the science fair at our school with the other sixth grade classrooms but also to enter our projects. My goal is to create students who are constantly questioning the scientific process and parlay their curiousity across the curriculum.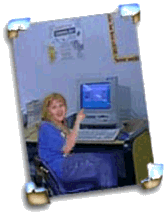 he Internet Mentor Program began in 1996 as an extension of an ongoing partnership between AG Communication Systems and Esperanza Elementary School. The program matches employee mentors with fifth- and sixth-grade students who communicate weekly via e-mail to strengthen the school-to-work connection, provide students with positive adult role models from the community, increase studentsí self-esteem, and improve studentsí technology and communication skills. Students and mentors meet during the year at AG Communication Systems and Esperanza to strengthen this relationship. This project began as a pilot with 12 mentors and students and now includes more than 200. After three years, each goal has been achieved and outcomes continue to exceed expectations.


A great Search Engine
Afghanistan
Myanmar
Myanmar
China
China
Peru

Please address any comments to Tracy Livingston



[Esperanza Main | Deer Valley Main | Class Pictures | Students Pages]









This page last updated February 25 , 1999.
Designed By Shark